Hi! I'm Amy Locurto
PINTEREST MARKETING EXPERT, LIFESTYLE BLOGGER, ECOMMERCE SHOP OWNER, GRAPHIC DESIGNER, WIFE, MOM AND TEACHER.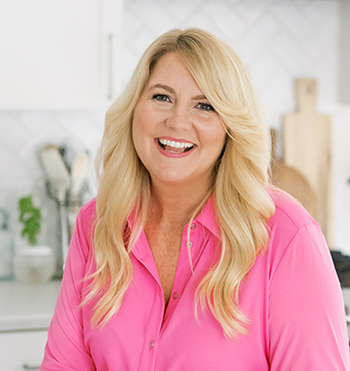 15 years ago, I started a blog in my very little spare time.

In just one month, I generated $40,000 in sales from a $24 digital creation. No overhead expenses, no costly ads - just pure creativity and a modest readership that stumbled upon my new blog.

That's when I realized my website was not just a creative outlet, it was a full-blown second career in the making. My graphic design business was already soaring, but this new venture had the potential to eclipse it, becoming my main gig in the not-so-distant future. 

It was the early days of social media and a brand new website called Pinterest had everyone talking.

The moment I embraced Pinterest, the traffic to my websites skyrocketed, sales surged, and prominent brands began knocking on my virtual door. 

Then, something truly remarkable happened - Pinterest called to invite me to be their first Pinterest Ambassador. Being entrusted with this role was exhilarating, and I had the privilege of representing Pinterest as their official speaker at prestigious social media conferences.


🎉 I'm thrilled to extend this incredible opportunity to you. Thousands of Amy's Circle clients have learned to unlock the secrets to driving more traffic and leads from Pinterest using my proven strategy and scroll-stopping templates!
Pinterest is the secret weapon to saving time and making more money!


By spending less than 3 hours a month on Pinterest, Amy's Pins:

• Receive 25+ million impressions per month
• Reach 10+ million people each month
• Provides over 100,000 monthly page views to her website with no ads.